Towing Company & Wrecker in North Bend, WA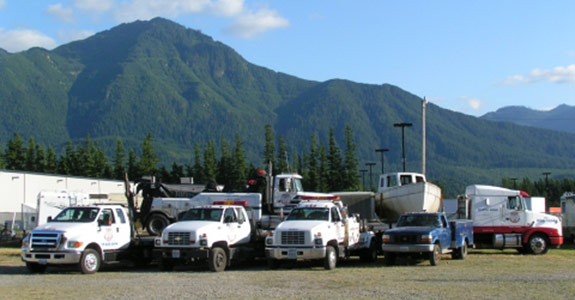 When you're in need of a towing company or wrecker, choose Todd's Towing and Repair. For over 23 years, we have provided North Bend, Tanner, Riverbend, Ellisville, and Snoqualmie, WA customers with efficient service and unbeatable prices on auto repairs and 24/7 roadside assistance.
All of Your Auto Services in One Place
Cars can have problems at any time and you never know when you'll be stranded on the side of the road. In the event that you do find yourself sidelined, call the professionals you can trust at Todd's Towing and Repair in North Bend, WA. Since 1991, we have been the company you can call for any type of roadside emergency, including flat tires, engine troubles, and more. Available seven days a week and 24-hours a day, we want you to know you can always count on us for efficient and affordable service. We hire only the best automotive technicians and wreckers who have the experience and expertise to help you when you need it most.
From minor jobs to emergencies, Todd's Towing and Repair can help. Our tow trucks and wreckers are equipped to transport both small cars and larger vehicles and can transport your vehicle to any local garage or home. Whether you've locked your keys in the car or you have a blow out on the side of the highway, contact us for towing in North Bend, WA. Customers have trusted the name Todd's Towing and Repair for 23 years because:
We provide convenient and affordable towing and wrecking.
We service cars, trucks and even motorcycles.
We offer convenient 24/7 assistance.
We bring you decades of experience as wreckers.
Our service is quick and our rates are affordable.